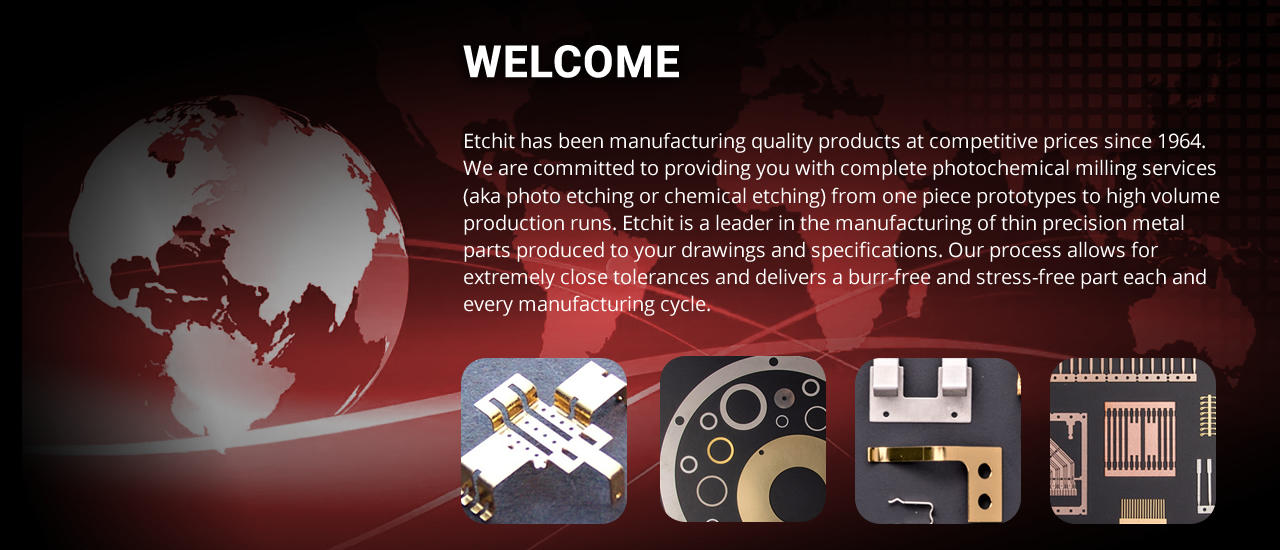 Stainless Steel
Beryllium Copper
Copper
Brass
Nickel/Nickel Silver
Phosphor Bronze
Blue Temp Steel
Cold Rolled Steel
Kovar
Battery Contacts
Custom Shims
Washers
RF Shields
Connectors
Screens
Encoders
Lead Frames
Gaskets
Aerospace
Medical
Automotive
College and Universities
Stamping
Military
Decorative
Computer
Research Departments
The Etchit Advantage
The process of photochemical milling is an excellent alternative to traditional manufacturing methods. Advantages include…
Low cost tooling.  Typical photo tooling is less than $250.
Photo tools can be produced within 24 hours if needed.
Design changes are quick and easy and done with minimal cost.
Shorter lead-times.
High precision and intricate designs.
Burr free and stress free parts. No hard blanking dies.
Excellent for prototyping multiple designs prior to production.
No quantity too big or too small.
Over 50 years of experience in the business of chemical milling.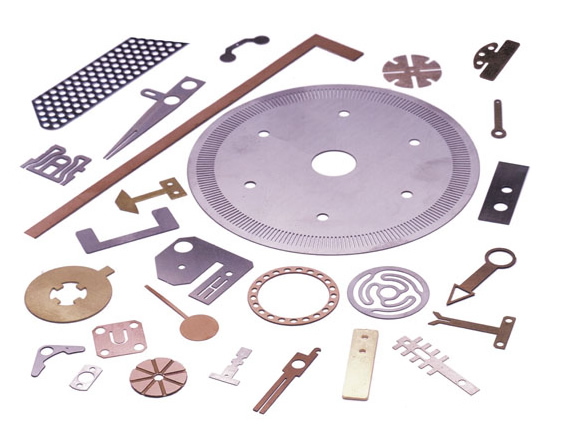 "Where the Science of Photochemical Etching Becomes an Art"